to No More Perfect Marriages
 Books
NO MORE PERFECT MARRIAGES
No marriage is perfect. But every marriage can get better.
In No More Perfect Marriages, Mark and Jill speak honestly about their struggles, how they came back from betrayal, and the principles keeping their marriage strong today. They guide you in everything you need to know to kick the Perfection Infection right out and return to intimacy.
In their warm, honest, personable style, Jill and Mark discuss:
→How the Perfection Infection invades a marriage–even a good marriage
→How to detect and correct the Seven Slow Fades
→How to set and communicate realistic expectations
→What to do if your spouse just won't change
→How to guard your marriage from the Perfection Infection for good
Hurting marriages can heal, and good marriages can become great. It takes work, yes, but No More Perfect Marriages will give you the insights, language, and roadmap you need for the journey. So start today.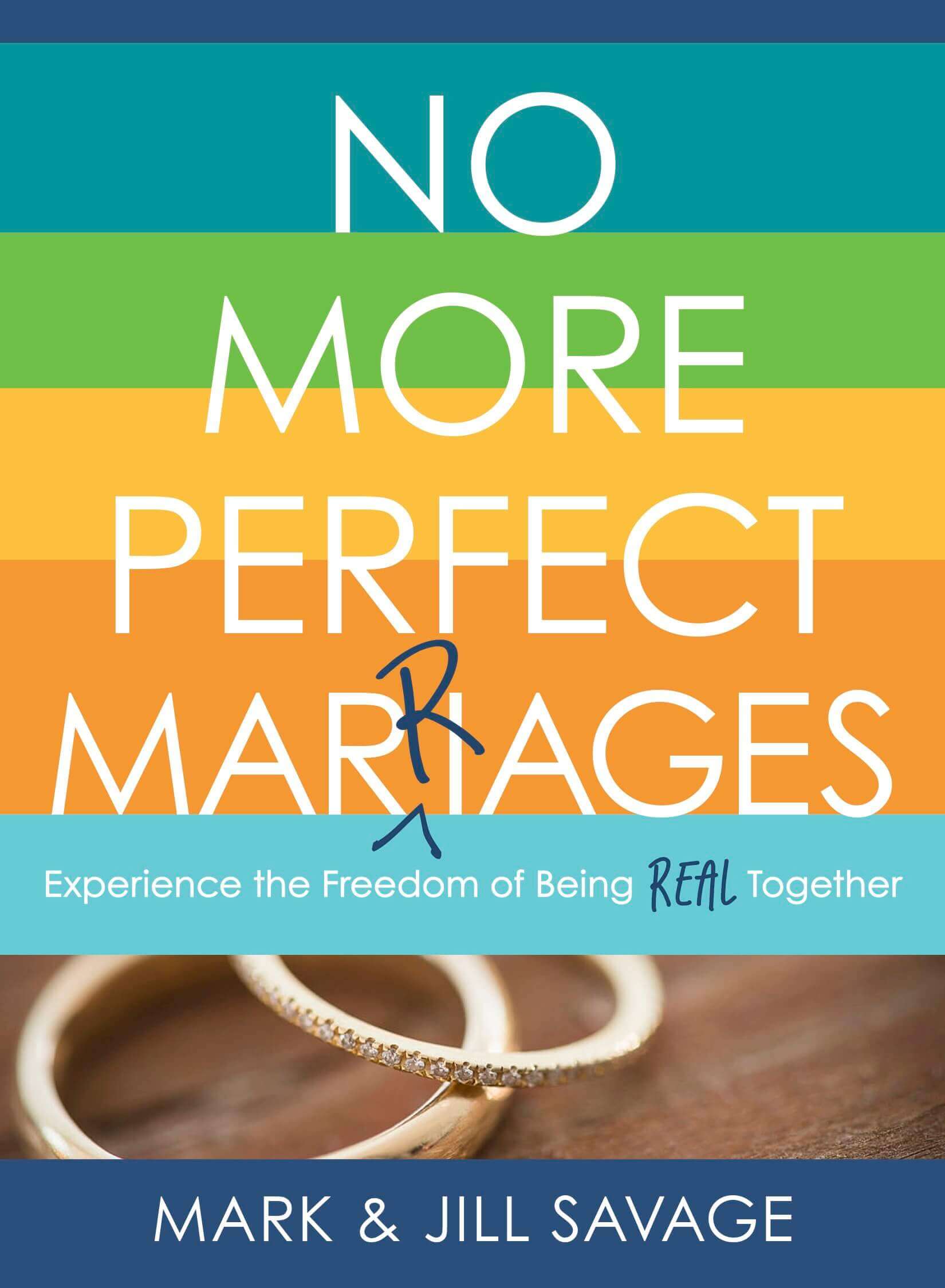 Is There Really Sex After Kids?
ARTICLEs
As we enter the fall season, the school year picks back up and, for many of us, life gets busier. In today's #MarriageMonday, we're sharing some practical ways we can stay connected in busy seasons, even when we're apart. Mark: In marriage, it really is important to...
Podcast
Every year millions of men and women stand in front of their friends and families and pledge a life-long love for each other. The question is, do they know what they're getting themselves into? The answer is often a resounding "Nope!" Mark and I sure didn't know what...
Welcome to our second bonus episode of the No More Perfect Podcast! I like to surprise you with a little extra, bite-size podcast goodness every once and a while that's quick to listen to and helpful for your life. Just to say thank you! And today we're talking all...
I'm not enough. I'm unlovable. I can never get it right. I'm not wanted. I'm better off alone. I'm better off dead. I deserve this. It's my fault. All of these phrases are statements that many of us struggle with to some degree. And they are fueled by something called...
Would you like to have a marriage that goes the distance? Are you looking for ways to deepen your connection with your spouse? Or maybe you're just feeling distance in your marriage, but you're not quite sure what to do about it? Too many marriages experience...
Do love and money clash in your marriage? Is this just a subject you tend to avoid? If so, you're not alone! It's actually rather common for couples to experience frustrations around this topic. Today on the podcast, I'm so excited to welcome my friend Shaunti...
A heads-up: As the title of the episode suggest, we'll be talking openly about sex in this conversation. If you're around little ears in any way, you'll probably want to use headphones. 🙂 Are you and your husband at opposite ends of the spectrum when it comes to...
Courses & Classes
WANT PERSONALIZED HELP? TRY COACHING!
Having a coach is like having a personal trainer. Instead of working on body goals, you'll set and meet life or career goals. If you feel overwhelmed with life, marriage, building a platform, speaking, or writing, Jill knows the path and she can guide you to success!
Free Gifts